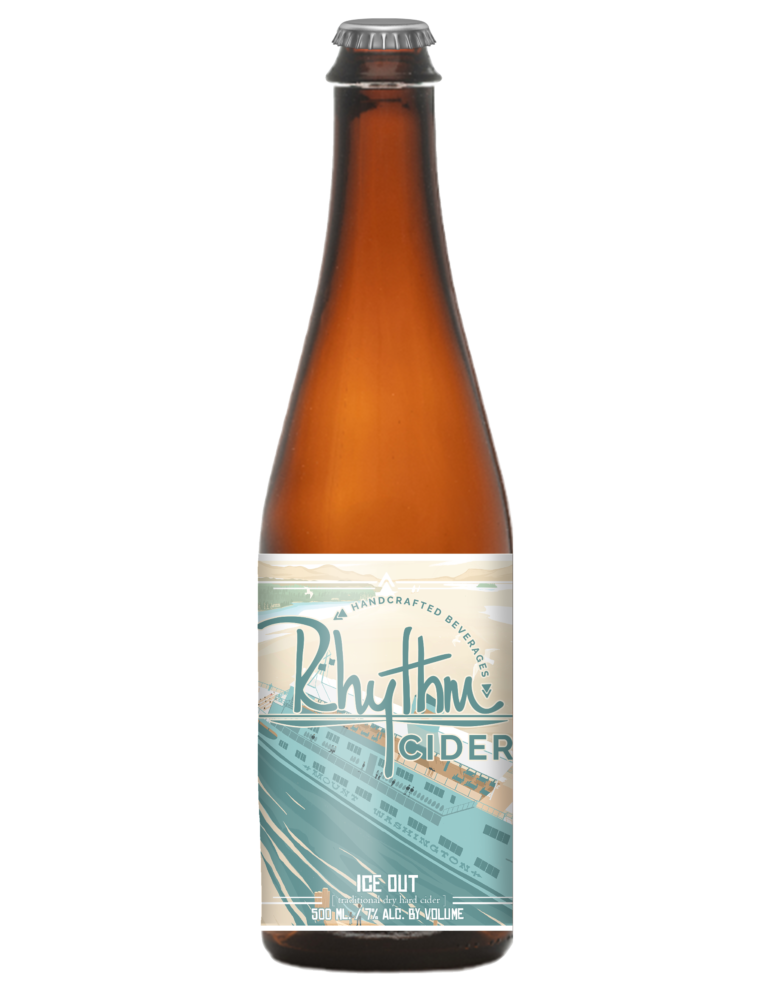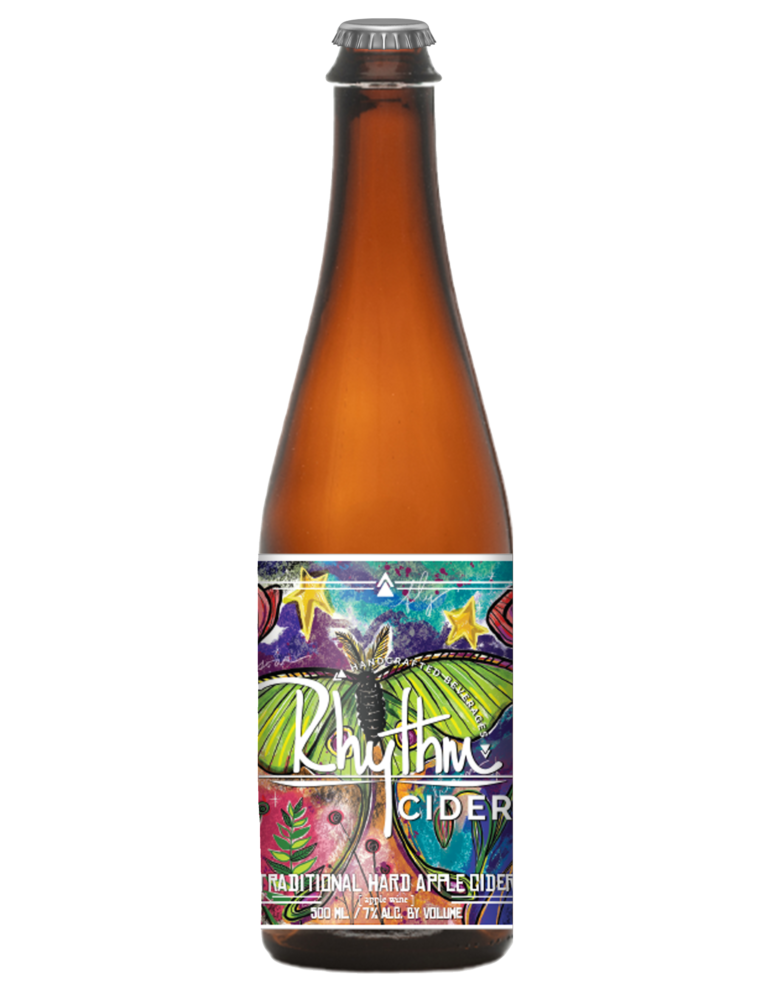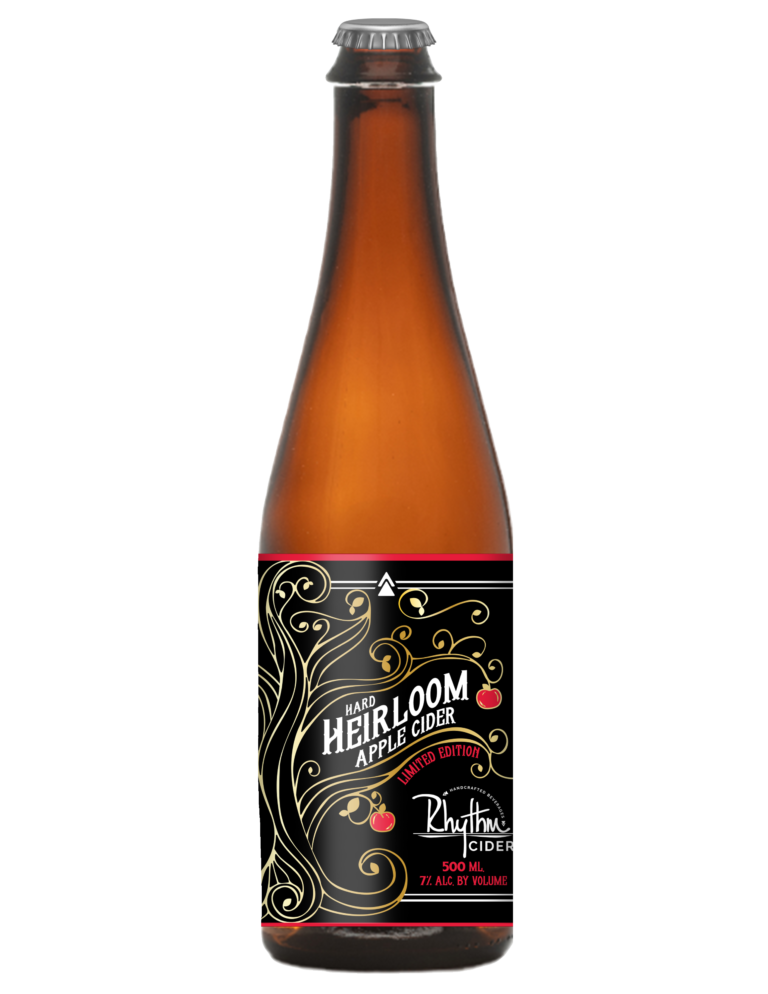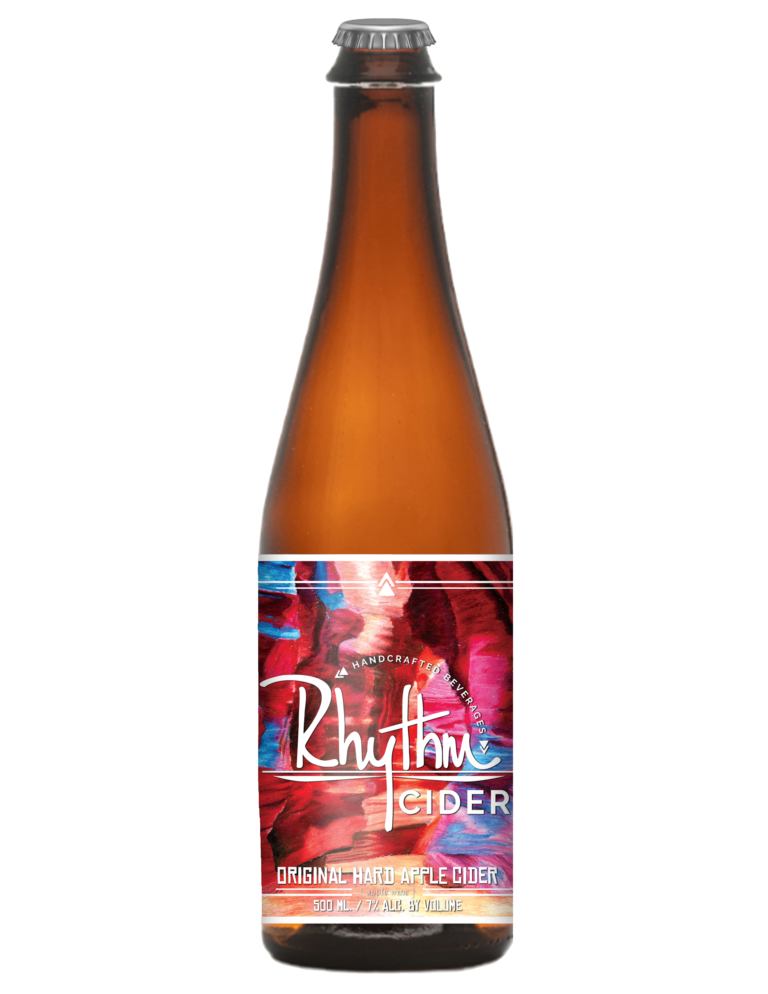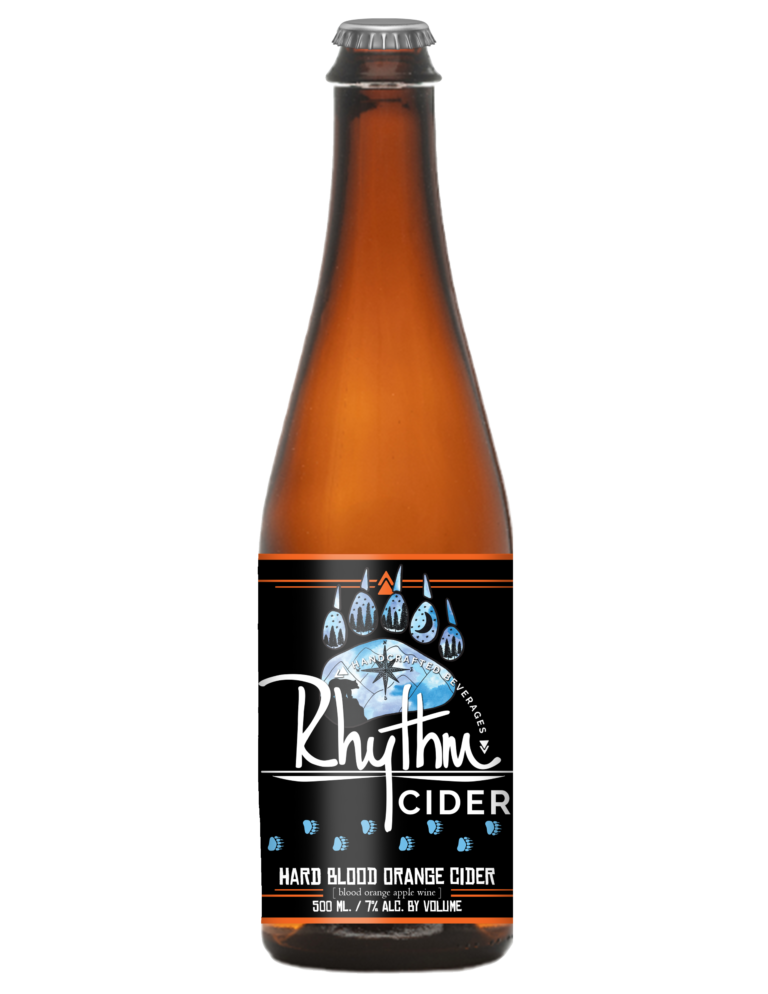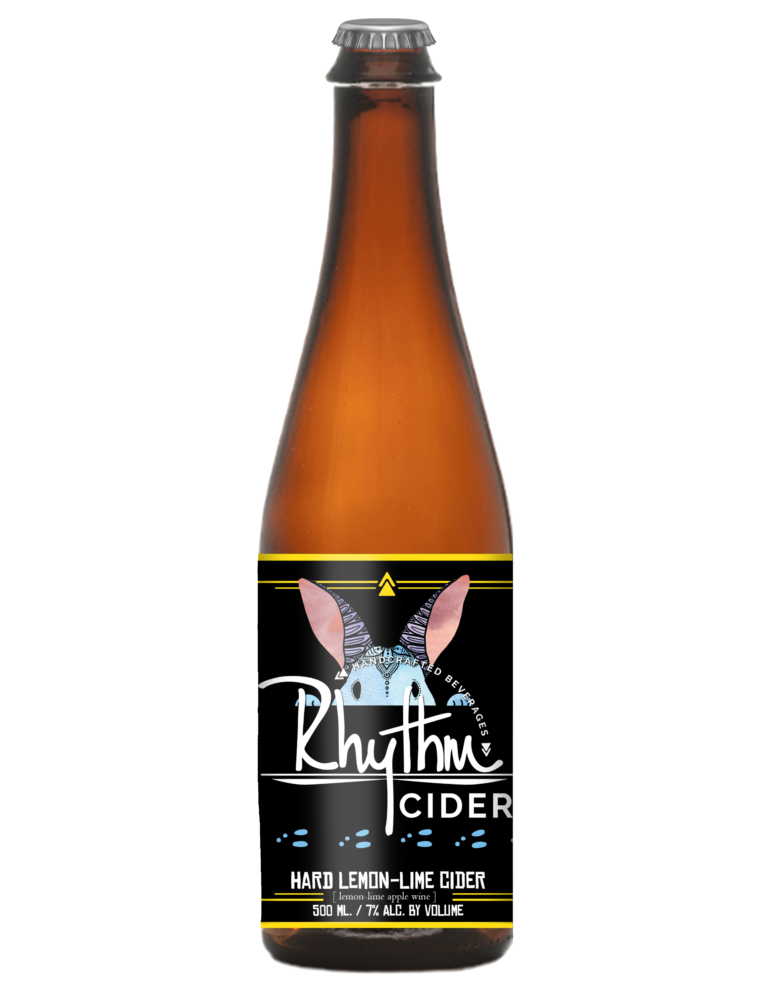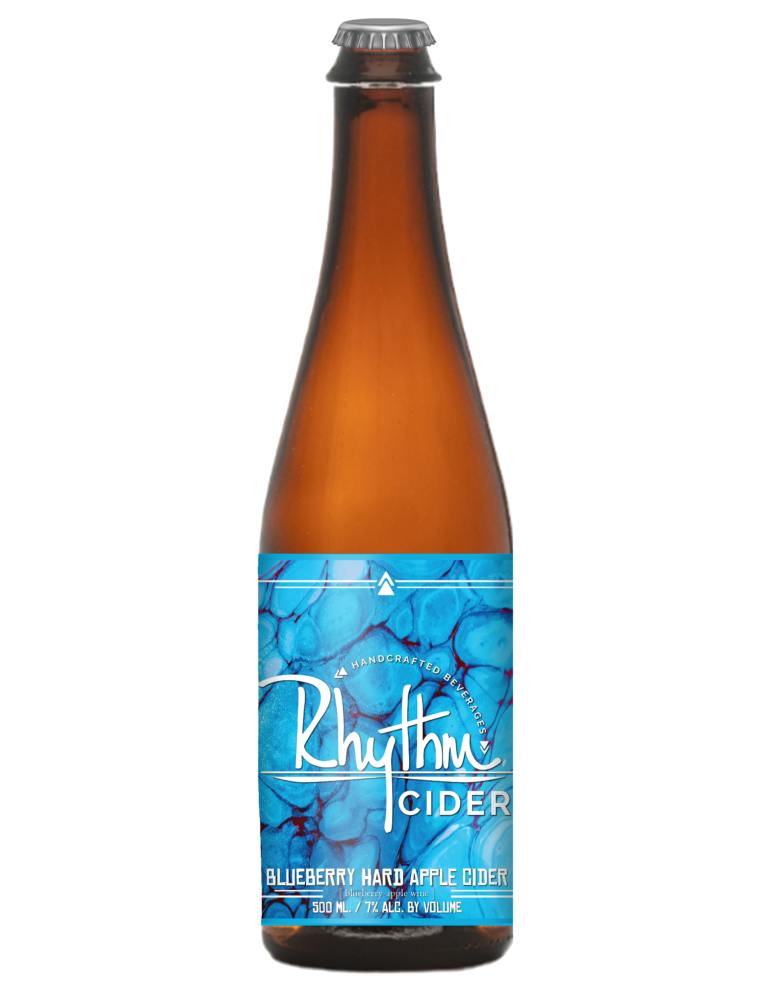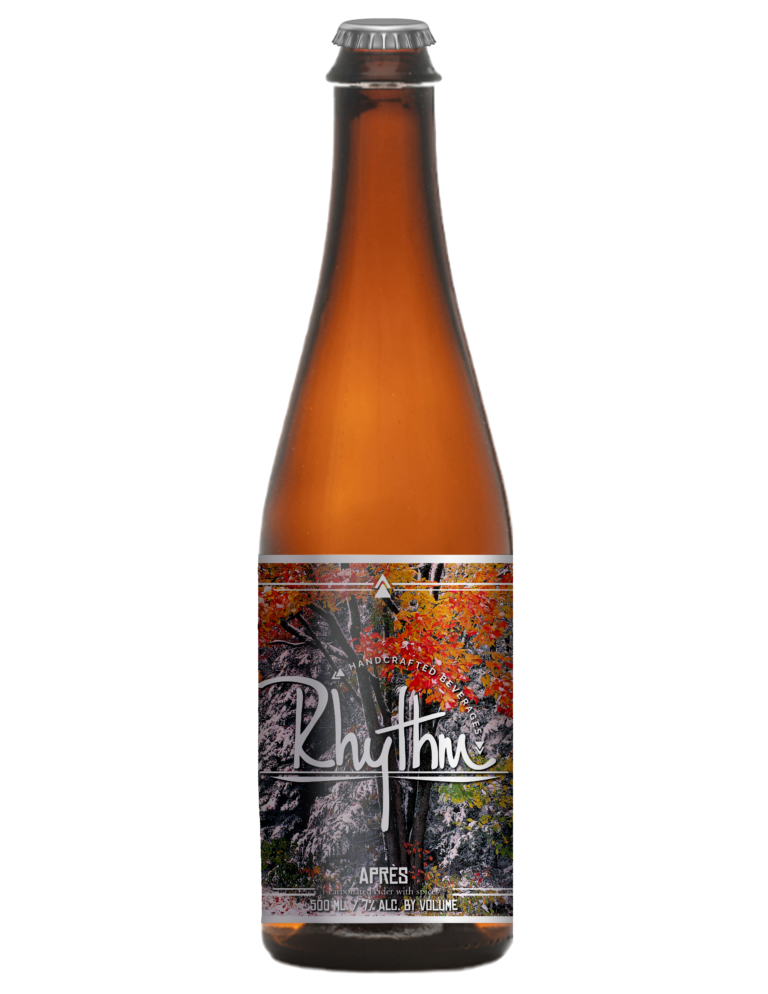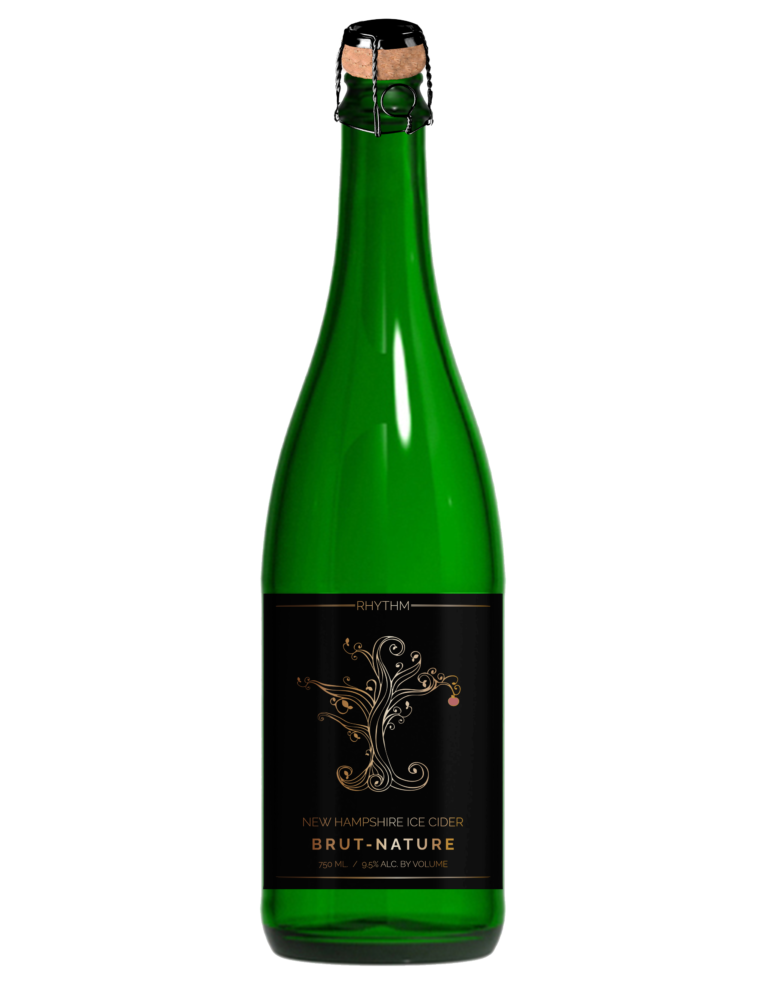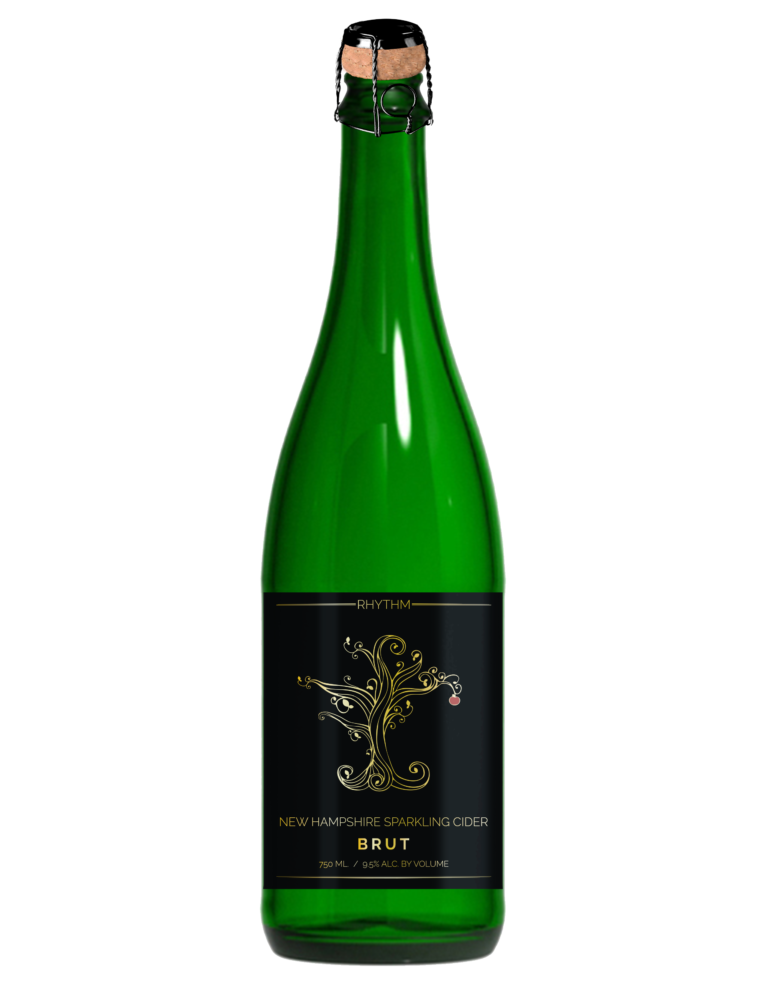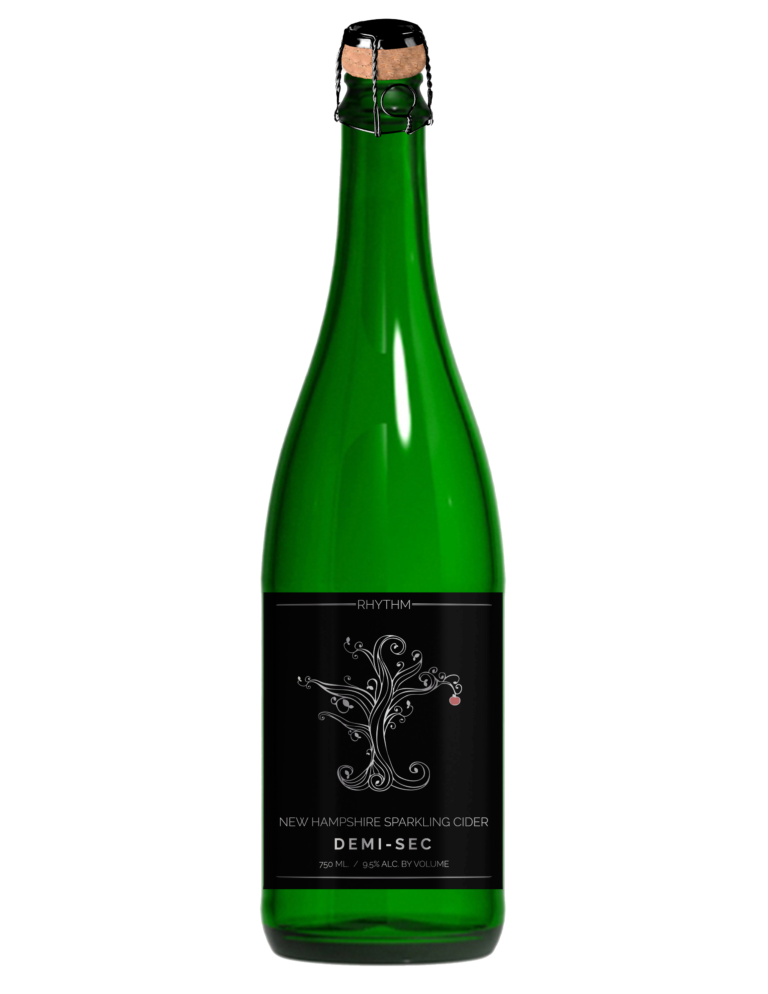 New Hampshire Cider – Semi Sweet
Using a field blend of cider apples entirely from the state of NH, fermenting them to near dryness, and then extending the aging to a full year, we made this premium cider we simply call New Hampshire Cider.
The slow carbonation method we used gives the cider a "sparkling wine" or "champagne-like" bubbly texture.  The heirloom apples that were used adds a certain tannin that balances the crisp acidity.  And, the packaging we used, 750ml champagne bottles, finishes the cider as a classy cider meant for fine food and celebrations.
This cider won 3 gold medals at the Big E Cider and Perry Competition in 2023 and won "Best Cider" of the entire show.
Purchase
Original Hard Apple Cider
Our original hard apple cider is fermented naturally from locally-sourced apple juice.  Dessert apples are blended in the field, pressed into a beautifully sweet cider, then fermented to near dryness.  The result is an off-dry, refreshing, carbonated hard cider that we are proud to call our original.
Purchase
Blueberry Hard Apple Cider
Our blueberry hard apple cider is fermented with fresh-pressed apple juice from a field blend of apples along with fresh whole blueberries.  The result is a cider with blueberry accents and a vibrant color.  Finished slightly sweet, this cider has a crisp acidity, making it incredibly refreshing and easy to drink.
Purchase
Our Heirloom Hard Apple Cider is a barrel aged, bone dry, champagne-like, cider pressed from a field blend of cider (heirloom) apples.  This cider is seasonal, making it to our tasting rooms only once per year.  Once gone, it's gone.  But, just like any Rhythm, it repeats.
Purchase
Fresh blood oranges were cut and peeled, then co-fermented with our sweet cider from Southern NH to craft this delicious hard cider.  The citrus flavors of the oranges come through with a little sweetness in a refreshing way to deliver a mouthwatering drink.  Although amazing on its own, this cider will complement spicy foods.  Pick up a four-pack of these for your next Chinese take-out meal!
Purchase
Our most refreshing, crisp, summer cider!  We made this cider like a shandy, with serious lemon-lime flavor that will leave your mouth watering.  Like all of our ciders, the fruits were all co-fermented (never flavored) to produce an all-natural, refreshing hard cider.  Pucker up baby!
Purchase
Locally sourced honey was used as a fermentable sugar with this all-natural hard apple cider.  Alfalfa honey, which is the main ingredient in our meads, was added slowly during the ferment to give this hard cider a sweet, smooth, craeative flavor and texture.  We like it so much, we call it our breakfast cider.
Purchase
Our traditional hard apple cider was made using a process called "cryoconcentration," freezing the sweet apple juice to get the "ice out," concentrating the flavors. "Ice Out" is also when Lake Winnipesaukee thaws enough after the cold winter to allow passage of the iconic M/S Mount Washington, now celebrating its 150 years of sailing.
Read the Story
Rhythm Traditional Hard Cider
We call this cider our "Traditional" hard cider as it most resembles the ice ciders that would be crafted in norther climates like Eastern Canada and norther Europe.  By freezing the juice and then thawing out the concentrated sweet cider, we are able to remove more than half of the water to make this cider more complex.  Though it may have started sweeter, it is fermented to bone dryness.
Purchase
Après, the french word meaning "after" most often seen with "Après Ski" means that time right after skiing when you kick back with your favorite beverage and reminisce with your friends about the great day you just had.
Our Après Cider is that perfect beverage for that "after-adventure" part of your day.  This cider was co-fermented with cinnamon stick, vanilla bean, clove sticks, allspice, and ginger root.
It is semi-sweet, with subtle baking spice on the nose and palate, and a crisp ginger finish that is extremely refreshing in every season.
Purchase